Management Team
---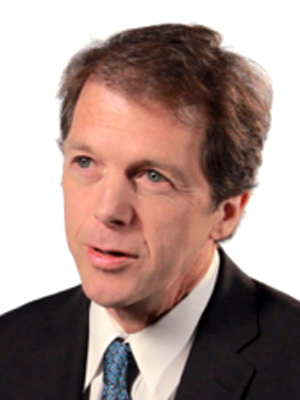 ANDREW G. REAUME, PhD
President & CEO, Co-Founder
Dr. Reaume founded Melior Discovery Inc fourteen years ago and built it into a robust self-sustaining drug discovery organization. He subsequently spun off two sister companies with proprietary clinical stage candidates (Melior Pharmaceuticals I, Inc., Melior Pharmaceuticals II, LLC). As he has grown, first Melior Discovery, and then launched and grown the Melior Pharmaceutical companies he has been responsible for raising over $15 MM of investment capital and completed over $40MM in partnering deals including research partnerships with global pharmaceutical companies. He was responsible for spearheading and continues to oversee a complex global development partnership with an Asian pharmaceutical partner.
Dr. Reaume's previous experience includes leadership roles in drug discovery and business analytics at Pfizer and Cephalon with more than twenty-five years of experience in the pharmaceutical industry.
---
MAHEN GUNDECHA, BSc, MBA
Chief Business Officer
Mahen Gundecha is a seasoned health sciences leader with extensive business development, alliance management, new product commercialization and franchise P&L leadership experience across a range of companies, including Juno Therapeutics (Celgene), Novartis Group, Novo Nordisk, Endo Pharmaceuticals and GSK. Mahen has had hands on experience building business development strategies in multiple therapeutic areas and has executed foundational deals. Mahen's most recent experience has involved managing complex global oncology and gene editing partnerships, spanning R&D, manufacturing and commercialization. Mahen brings a broad base of therapeutic experience to Melior, including Neurosciences, Endocrinology, Hematology, Oncology, Rare Diseases, Cell Therapeutics and Gene Editing. Mahen will be leading investment and business development activities at Melior.
---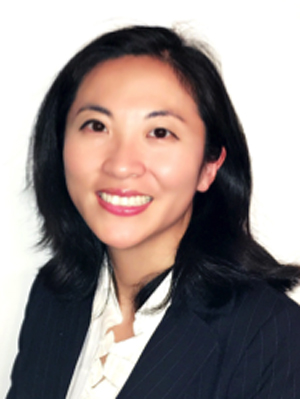 VIVIAN CONG, PhD
HEAD of Cardiovascular & Metabolic Diseases
Dr. Cong has 12 years of research experience in metabolic diseases including diabetes, obesity, fatty liver disease and NASH. She was a pioneer in the field of NASH having established one of the first comprehensive and predictive animal models to assess development of fatty liver disease and NASH and has authored or co-authored over 20 peer-reviewed articles in metabolic diseases and NASH. She has also had extensive experience in metabolic alterations in neurodegenerative diseases including Alzheimer's disease and Parkinson's disease. Dr. Cong conducted her postdoctoral training at the Hospital for Sick Children in Canada and was a research fellow at the US National Institute on Aging where she worked closely with Dr. Josephine Egan, the investigator responsible for first describing the GLP-1 receptor as a promising therapeutic target.
---
GENNADY N. SMAGIN, MD, Ph.D.
HEAD of Pharmacology
Dr. Smagin is a Director of Pharmacology at Melior. He specializes in working with clients to custom-design experiments to evaluate therapeutic efficacy in models of anxiety, depression, sleep/wake (qEEG), and EEG-based seizure activity. He has a broad background and experience in functional neuroanatomy and neurochemistry as well as translational biomarkers for target-based pharmacology and safety assessments. Dr. Smagin is proficient in working with and managing external collaborators, contract research organizations and non-profit organizations.
Prior to joining Melior he worked at Lundbeck Research USA and AstraZeneca Pharmaceuticals (CNS/Psychiatry discovery) for >15 years where he designed and supervised neurochemical and pharmacological studies involving numerous disease areas, including evaluation of depression, anxiety, Parkinson's (PD) and Alzheimer's (AD) diseases and neurodegeneration.
Dr. Smagin received his medical training (MD) from Siberian Medical University (USSR) and a Ph.D. from Pavlov Institute of Experimental Medicine (St.Petersburg, Russia). He studied the neurochemistry and neuroendocrinology and neuroimmunology of stress-related disorders. As a postdoctoral fellow and later faculty member at LSU Medical Center in Shreveport, he studied neuroendocrinology of stress and its role in obesity, food intake and addiction. Dr. Smagin authored and co-authored over 40 peer-reviewed publications in various areas of neuropharmacology and neuropsychiatry including neurodegenerative diseases, AD, depression, anxiety and schizophrenia. Dr. Smagin has regulatory and compliance knowledge, including membership on the Institutional Animal Care and Use committee.